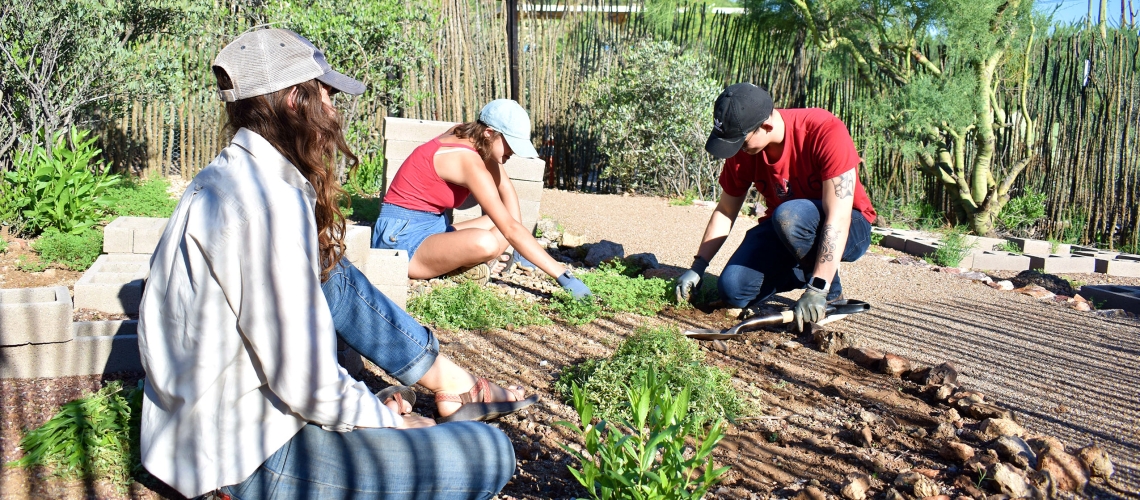 ---
Listen to the podcast on NACUBO's website. 
---
Photo by Compost Cats, University of Arizona, 2021. 
The University of Arizona received NACUBO's 2021 Excellence in Sustainability Award for its Compost Cats program. In this episode, NACUBO's senior director of government affairs, Megan Schneider is joined by Dr. Ilse Rojas, Compost Cats Program Manager, and Trevor Ledbetter, Director of the Office of Sustainability at The University of Arizona Together they discuss the award-winning program, which has grown from an on-campus composting initiative to a hub of sustainability education and action for the Tucson community.