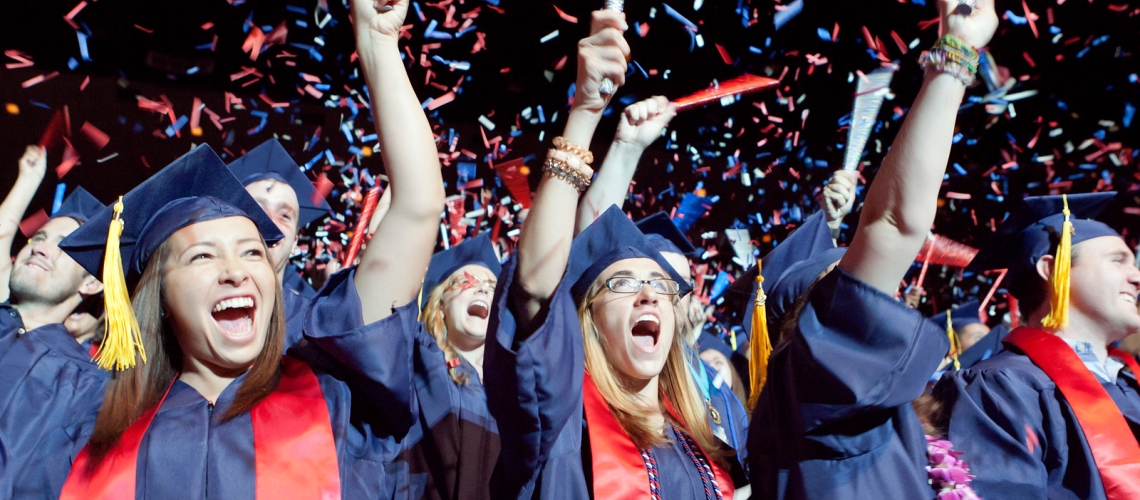 by Brooke Landreville and Lauren White
Happy graduation season, and congratulations to all Wildcats who will be donning their caps and gowns for Winter Commencement! Due to the ongoing pandemic, this year's graduation gatherings and celebrations may look a little different from other years, but you can still enjoy this important milestone.  Please be sure to celebrate responsibly and follow the CDC's recommended COVID-19 safety guidelines.  Whether you are getting together with loved ones virtually on Zoom, safely spending time with your "quaranteam" (those folks already within your household or pandemic bubble), or looking for ideas about how to honor a green graduate in your life, there are many ways to keep the festivities eco-friendly.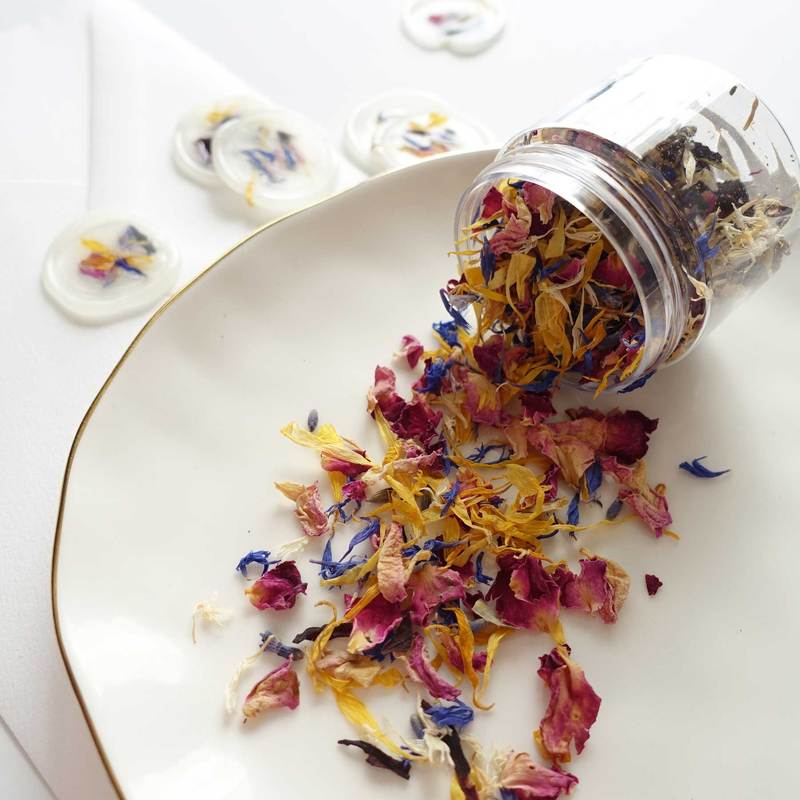 Are you taking photos on campus to commemorate your graduation? Consider throwing a confetti alternative into the air instead of traditional confetti to capture your perfect graduation image. Traditional confetti is typically made up of small plastic particles and glitter, which can litter our campus and eventually end up in waterways, where it can harm wildlife.  Try using biodegradable, compostable, or eco-confetti options, like hole-punching fall leaves or old paper that would otherwise be shredded. You can even use dried flower petals from bouquets instead of throwing them away. In order to protect our bird population, think about using bird feed suitable for local species as an alternative as well.  Always avoid any kind of "minute" rice, as this is extremely dangerous and toxic for birds and other animals!
Some folks enjoy holding up signs in their graduation photos, so consider reusable signs like chalkboards to hold your message, or create custom signs from recycled materials around your house.  Old picture frames, cardboard, and plywood are great options that can be painted or decorated however you like.  Your graduation photos will symbolize a special time in your life, and you can look back on them fondly with the knowledge that you made a decision to care for something larger than yourself and celebrated consciously.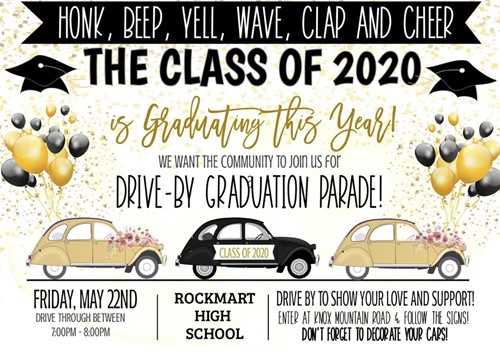 What about parties and festivities?  Well, you can mark this momentous occasion during quarantine by getting creative and thinking outside the box!  First, consider sending out virtual graduation announcements to save paper and money.  Instead of a typical in-person party, ask friends and family who live nearby to decorate their cars with environmentally-friendly materials and drive by your home on Commencement day. You can also surprise an unsuspecting graduate this way, by suggesting that they dress in their cap and gown, and station themselves outside in front of their home or another safe location.  When the parade of cars arrives, grads can wave to loved ones or engage from a safe distance. Keep the festivities going with an online party! Make it a special moment by decorating the outside of the grad's home, playing music, and enjoying a special treat purchased locally or made from scratch.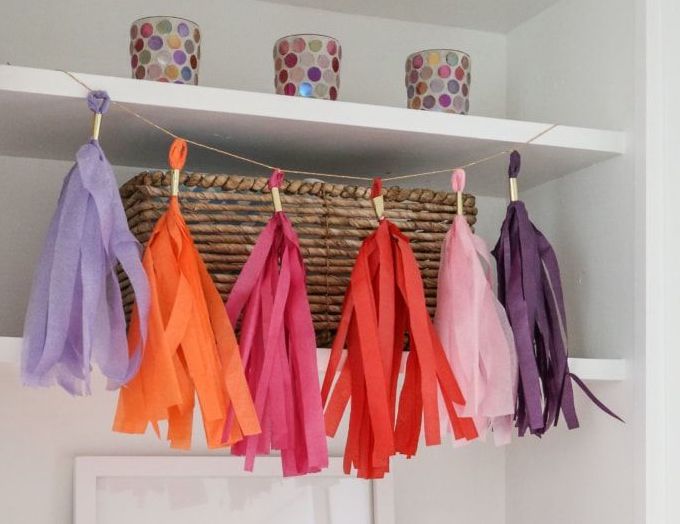 Balloons are sometimes used at graduations, but they aren't the most environmentally-friendly option.  Besides being made from plastic, a nonrenewable resource, balloons that are let loose or lost on accident can drift many miles away before eventually popping, causing great harm to wildlife - especially sea turtles - and creating litter in remote areas.  We encourage you to skip balloons and consider more sustainable decorating options such as tissue paper pompoms, recycled DIY bunting, homemade luminaries, origami or even blowing bubbles. Check out this article from www.balloonsblow.org for more green decorating and celebration tips.   If you must use a few balloons, please be sure to keep them firmly tethered at all times, and then release their air and dispose of them promptly in the garbage after use. 
We wish we could celebrate with our graduates and hope it will be safe to do so next year!  In the meantime, remember to keep gatherings small and responsible, and to choose decor that is good for the planet. Congratulations, Wildcat Class of 2020!