About the Project
The ExtraVAGanza Project is a new initiative at the Office of Sustainability that provides free, reusable menstrual products to students on campus. The Project is jointly funded through generous grants from the Agnese Nelms Haury Program in Environmental and Social Justice ($20,000) and the UArizona Green Fund ($6,700), which enabled the purchase of medical-grade silicone menstrual cups from DivaCup and washable cloth menstrual pads from GladRags. Reusable menstrual products are an environmentally-friendly option that reduce plastic pollution and keep disposable pads, tampons, and pantiliners out of the landfill. The average menstruator uses between 12,000 - 16,0001 of these disposables in their lifetime. In 2018 alone, people in the U.S. bought 5.8 billion tampons2, most of them made from chemically bleached cotton, and potentially toxic rayon, plastics, and other compounds that may be harmful inside the body3. Reusables are also more economically friendly than disposables, saving menstruators an average of $6,000 over the course of their reproductive years1.
Reusables save menstruators an average of $6,000 over their reproductive years!
To learn more about menstrual cups, please check out the FAQ page on DivaCup's website. It is important to note that if you are an IUD (intrauterine device) or NuvaRing user, a menstrual cup may not be the right option for you, as it may increase your risk of accidentally dislodging the device. Always check with your healthcare provider to determine whether a menstrual cup is appropriate for you.
To learn more about washable, reusable cloth menstrual pads, please visit the Cloth Pads FAQ page on the GladRags website.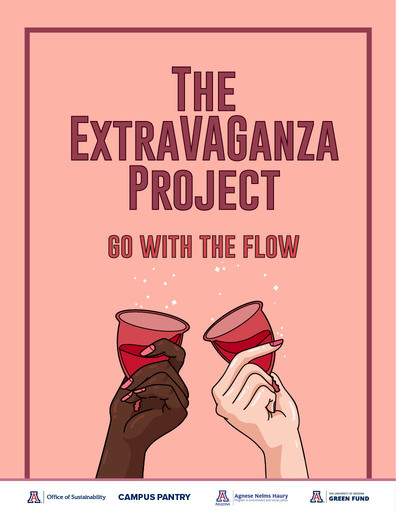 Period Poverty
"Period poverty" occurs when menstruators do not have adequate resources to purchase the hygiene products needed each month, nor access to menstrual hygiene education, proper lavatories and hand washing facilities, and/or the waste management infrastructure required to ensure safe and healthy menstruation4. Additionally, in many cultures, menstruators are ostracized during their periods and forced to miss work or school.
The Global Citizen writes:
"Poor menstrual hygiene can cause physical health risks and has been linked to reproductive and urinary tract infections, according to UNICEF. It also stops people from reaching their full potential when they miss out on opportunities crucial to their growth. Young girls who do not receive an education are more likely to enter child marriages and experience an early pregnancy, malnourishment, domestic violence, and pregnancy complications as a result...Period shame has negative mental effects as well. It disempowers menstruators, causing them to feel embarrassed about a normal biological process."
The ExtraVAGanza Project aims to make reusables easily accessible to all University of Arizona students, regardless of income and other factors. Beyond this, the ExtraVAGanza Project also recognizes that trans, non-binary and gender queer folks have traditionally been excluded from conversations about menstruation and have not been provided with equitable access to menstrual hygiene resources. In addition to offering the reusable products themselves, this project aims to reduce stigmas about menstruation and create welcoming spaces for all menstruators, regardless of gender identity.
To learn more about period poverty, check out this helpful resource that Yoppie.com recently published, entitled "Period Poverty:  What Is It & How Can We Help?"  The guide provides education, an exploration of myths and taboos surrounding menstruation, and offers potential solutions to the problem of period poverty. 
Outreach and Virtual Art Exhibit
The Office of Sustainability had planned to host an outdoor, multimedia, gender-inclusive art exhibition in the University of Arizona Community Garden in 2020, honoring artworks related to women's health and the feminine-identifying experience. However, due to safety concerns stemming from the continuing COVID-19 pandemic, we made the determination not to move forward with offering such an interactive event at this time. Instead, the exhibition will now be hosted virtually on our website, starting in summer 2021 (stay tuned to this webpage for more information). The aim of the exhibit is to embrace and showcase the extraordinary experience of what it means to be a woman, and honor women's health.
We asked University of Arizona students, faculty and staff artists of all gender identities and sexual orientations: how do you express and honor 'femininity'? We asked them to reflect on womanhood, women's health, and menstruation, and encouraged artistic contributions in all media on the following topics:
Women's health - physical, emotional, mental, spiritual
Power, gender equity, and social justice
Fertility, infertility, menstruation and amenorrhea
BIPOC experiences of womanhood
LGBTQIA+ experiences of womanhood
Women, sustainability and the Earth
Body image, self-love, and relationships
Other topics important to the artist in their experience.
Our team remains hopeful that it will still be possible to host an in-person, outdoor art exhibit in the future, once it becomes safe again to do so.
How to Receive a Reusable Menstrual Product
Follow us on social media (links at bottom of page) to learn about our distribution points for the menstrual cups and cloth pads on campus. We are working with University campus partners including the Campus Pantry and Campus Health to ensure that any interested student is able to pick up one free cup or pad, while supplies last. Please note that a valid CatCard must be presented in order to redeem, and a short survey will be required. Only one item is available per person. Please bring your own bag if you are able.
Our first distribution event was held at the Campus Pantry from March 23 - 26, 2021 and we were able to reach 150 students.  We had our next tabling presence at the Sunset Yoga activity on the UArizona Mall, hosted by Students for Sustainability, on Friday April 23rd.  Future distribution events are in the works, and will be publicized on this webpage and on social media. Please email Office of Sustainability Program Manager Lauren White at laurenmwhite@arizona.edu if you have any questions about the ExtraVAGanza Project or if you'd like to partner with us.
---
Sources
1 GladRags. Learn About Cloth Pads and Menstrual Cups.
https://gladrags.com/pages/questions-about-menstrual-cups-cloth-pads-answered#planet
2 Borunda, Alejandra. (2019, September 6). How Tampons and Pads Became Unsustainable and Filled With Plastic. National Geographic.
https://www.nationalgeographic.com/environment/article/how-tampons-pads-became-unsustainable-story-of-plastic
3 Leithe, Rune. (2018, March). Why the Toxic Tampon Issue Isn't Going Away: A Briefing Paper. Ecology and Pioneering.
https://environmentalpaper.org/wp-content/uploads/2018/03/RL_7mars_2018-1.pdf
4 Sanchez, Erica and Rodriguez, Leah. (2019, February 5). Period Poverty: Everything You Need To Know. The Global Citizen.
https://www.globalcitizen.org/en/content/period-poverty-everything-you-need-to-know/